At ADV Technical Institute
Our core beliefs center around skill development. We feel skill development is a vital tool to empower (our students) to excel in their careers and to reach their full potential. Skill development is an important aspect that enhances employability in today's fast paced economy. We aim to develop our students' skills because we find skills to be as essential as one's academic education. We do not just teach concepts; our course work is designed to go beyond basic concepts to dive further into the skills surrounding those concepts to allow students to gain a deeper understanding.
We have created innovative, user-friendly packages that are now available to clients across the globe in order to enhance individual and corporate performance. Our services are our testimonies.
Interactive training approach coupled with expert industry instructors offer students with the expertise needed to add value to their organizations and advance in their careers.
Our instructors understand that learning isn't one size fits all, our teaching methods are centered around our students. We provide students with a customized training course, mentorship, and the confidence to conquer their professional goals.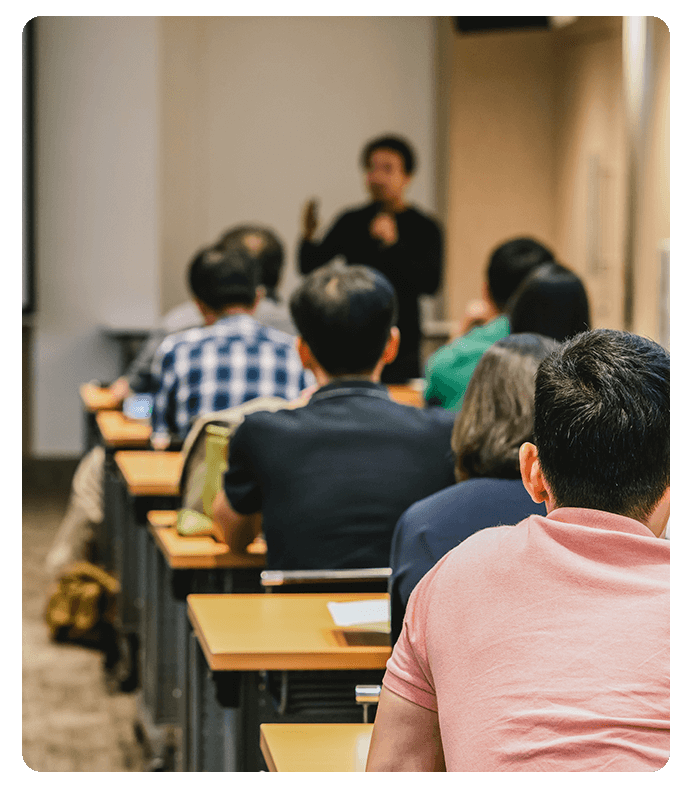 Our approach is simple but effective.
Instruct
Provide students with the knowledge and tools necessary to succeed in their certification program and beyond.
Mentor
Advise students on real life experiences, industry standards, governance and much more to exceed in their professional lives.
Community Support
Past and current students who share a passion for reaching new heights in their careers. We have found that when students feel support, they feel empowered, and that sense of control enables them to influence positive change in their lives. Provides networking opportunities and career growth within their fields.