We know how important it is to set yourself apart. We know how much your career means to you. Your professional standing. Your credibility. Whether you are looking for the next promotion or entering the IT industry, we have you covered Read more
Classes in November 2023
Mon

Monday

Tue

Tuesday

Wed

Wednesday

Thu

Thursday

Fri

Friday

Sat

Saturday

Sun

Sunday

November 2, 2023

(1 event)

10:00 am: Certified ScrumMaster (CSM)

–
November 2, 2023 – November 3, 2023

This Scrum Master (CSM) course will give you a comprehensive understanding of the Scrum methodology while reviewing the behaviors expected of a Scrum Master.

November 3, 2023

(1 event)

10:00 am: Certified ScrumMaster (CSM)

–
November 2, 2023 – November 3, 2023

This Scrum Master (CSM) course will give you a comprehensive understanding of the Scrum methodology while reviewing the behaviors expected of a Scrum Master.

November 6, 2023

(1 event)

9:00 am: Certified ScrumMaster (CSM)

–
November 6, 2023 – November 7, 2023

This Scrum Master (CSM) course will give you a comprehensive understanding of the Scrum methodology while reviewing the behaviors expected of a Scrum Master.

November 7, 2023

(1 event)

9:00 am: Certified ScrumMaster (CSM)

–
November 6, 2023 – November 7, 2023

This Scrum Master (CSM) course will give you a comprehensive understanding of the Scrum methodology while reviewing the behaviors expected of a Scrum Master.

November 13, 2023

(2 events)

9:00 am: Certified ScrumMaster (CSM)

–
November 13, 2023 – November 14, 2023

This Scrum Master (CSM) course will give you a comprehensive understanding of the Scrum methodology while reviewing the behaviors expected of a Scrum Master.

10:00 am: Certified Scrum Product Owner (CSPO)

–
November 13, 2023 – November 14, 2023

Learn to create the product vision, order the Product Backlog, and forge a great experience for the customer.
As a Certified Scrum Product Owner (CSPO), you are accountable for generating the value of a product resulting from the work of a Scrum team by working closely with stakeholders and focusing on outcomes that satisfy your customer needs.

November 14, 2023

(2 events)

9:00 am: Certified ScrumMaster (CSM)

–
November 13, 2023 – November 14, 2023

This Scrum Master (CSM) course will give you a comprehensive understanding of the Scrum methodology while reviewing the behaviors expected of a Scrum Master.

10:00 am: Certified Scrum Product Owner (CSPO)

–
November 13, 2023 – November 14, 2023

Learn to create the product vision, order the Product Backlog, and forge a great experience for the customer.
As a Certified Scrum Product Owner (CSPO), you are accountable for generating the value of a product resulting from the work of a Scrum team by working closely with stakeholders and focusing on outcomes that satisfy your customer needs.

November 16, 2023

(4 events)

10:00 am: Advanced Certified Scrum Product Owner (A-CSPO)

–
November 16, 2023 – November 17, 2023

Learn techniques and next-level product ownership skills from a senior Scrum Alliance trainer.

Our Advanced Certified Scrum Product Owner (A-CSPO) is an in-depth, two-day immersion into Product Owner accountability.

10:00 am: Advanced Certified ScrumMaster (A-CSM)

–
November 16, 2023 – November 17, 2023

Advanced Certified ScrumMaster (A-CSM) is an in-depth, two-day immersion into the world of the ScrumMaster role. The class explores Agile Facilitation and Agile Coaching and how the ScrumMaster uses these skills to support the team, the Product Owner, and the Organization. The class is full of real-world examples from the attendees' experiences and coaches attendees through practical tools and techniques that can be implemented immediately at your workplace. The class is a deep dive into your role as a ScrumMaster, and the hands-on activities and exercises demonstrate key concepts and let you experience the next level of Scrum firsthand.

10:00 am: Certified ScrumMaster (CSM)

–
November 16, 2023 – November 17, 2023

This Scrum Master (CSM) course will give you a comprehensive understanding of the Scrum methodology while reviewing the behaviors expected of a Scrum Master.

12:00 pm: Certified Scrum Developer (CSD)

–
November 16, 2023 – November 17, 2023

Using Agile Scrum techniques, deeply dive into the approaches, methodology, best practices, and implementation processes to expedite effective integration.
Learn to apply Agile Scrum techniques to real-world software development and practical methods to expedite effective integration. Students will take a deep dive into the approaches, methodology, best practices, and implementation processes that have proven effective.

November 17, 2023

(5 events)

10:00 am: Advanced Certified Scrum Product Owner (A-CSPO)

–
November 16, 2023 – November 17, 2023

Learn techniques and next-level product ownership skills from a senior Scrum Alliance trainer.

Our Advanced Certified Scrum Product Owner (A-CSPO) is an in-depth, two-day immersion into Product Owner accountability.

10:00 am: Advanced Certified ScrumMaster (A-CSM)

–
November 16, 2023 – November 17, 2023

Advanced Certified ScrumMaster (A-CSM) is an in-depth, two-day immersion into the world of the ScrumMaster role. The class explores Agile Facilitation and Agile Coaching and how the ScrumMaster uses these skills to support the team, the Product Owner, and the Organization. The class is full of real-world examples from the attendees' experiences and coaches attendees through practical tools and techniques that can be implemented immediately at your workplace. The class is a deep dive into your role as a ScrumMaster, and the hands-on activities and exercises demonstrate key concepts and let you experience the next level of Scrum firsthand.

10:00 am: Certified ScrumMaster (CSM)

–
November 16, 2023 – November 17, 2023

This Scrum Master (CSM) course will give you a comprehensive understanding of the Scrum methodology while reviewing the behaviors expected of a Scrum Master.

12:00 pm: Certified Scrum Developer (CSD)

–
November 16, 2023 – November 17, 2023

Using Agile Scrum techniques, deeply dive into the approaches, methodology, best practices, and implementation processes to expedite effective integration.
Learn to apply Agile Scrum techniques to real-world software development and practical methods to expedite effective integration. Students will take a deep dive into the approaches, methodology, best practices, and implementation processes that have proven effective.

9:00 am: Project Management (PMP/CAPM) – Live Class

–
November 17, 2023 – November 20, 2023

November 18, 2023

(1 event)

9:00 am: Project Management (PMP/CAPM) – Live Class

–
November 17, 2023 – November 20, 2023

November 19, 2023

(1 event)

9:00 am: Project Management (PMP/CAPM) – Live Class

–
November 17, 2023 – November 20, 2023

November 20, 2023

(1 event)

9:00 am: Project Management (PMP/CAPM) – Live Class

–
November 17, 2023 – November 20, 2023

November 30, 2023

(2 events)

9:00 am: Certified ScrumMaster (CSM)

–
November 30, 2023 – December 1, 2023

This Scrum Master (CSM) course will give you a comprehensive understanding of the Scrum methodology while reviewing the behaviors expected of a Scrum Master.

10:00 am: Certified Scrum Product Owner (CSPO)

–
November 30, 2023 – December 1, 2023

Learn to create the product vision, order the Product Backlog, and forge a great experience for the customer.
As a Certified Scrum Product Owner (CSPO), you are accountable for generating the value of a product resulting from the work of a Scrum team by working closely with stakeholders and focusing on outcomes that satisfy your customer needs.

December 1, 2023

(3 events)

9:00 am: Certified ScrumMaster (CSM)

–
November 30, 2023 – December 1, 2023

This Scrum Master (CSM) course will give you a comprehensive understanding of the Scrum methodology while reviewing the behaviors expected of a Scrum Master.

10:00 am: Certified Scrum Product Owner (CSPO)

–
November 30, 2023 – December 1, 2023

Learn to create the product vision, order the Product Backlog, and forge a great experience for the customer.
As a Certified Scrum Product Owner (CSPO), you are accountable for generating the value of a product resulting from the work of a Scrum team by working closely with stakeholders and focusing on outcomes that satisfy your customer needs.

9:00 am: Project Management (PMP/CAPM) – Live Class

–
December 1, 2023 – December 4, 2023

December 2, 2023

(1 event)

9:00 am: Project Management (PMP/CAPM) – Live Class

–
December 1, 2023 – December 4, 2023

December 3, 2023

(1 event)

9:00 am: Project Management (PMP/CAPM) – Live Class

–
December 1, 2023 – December 4, 2023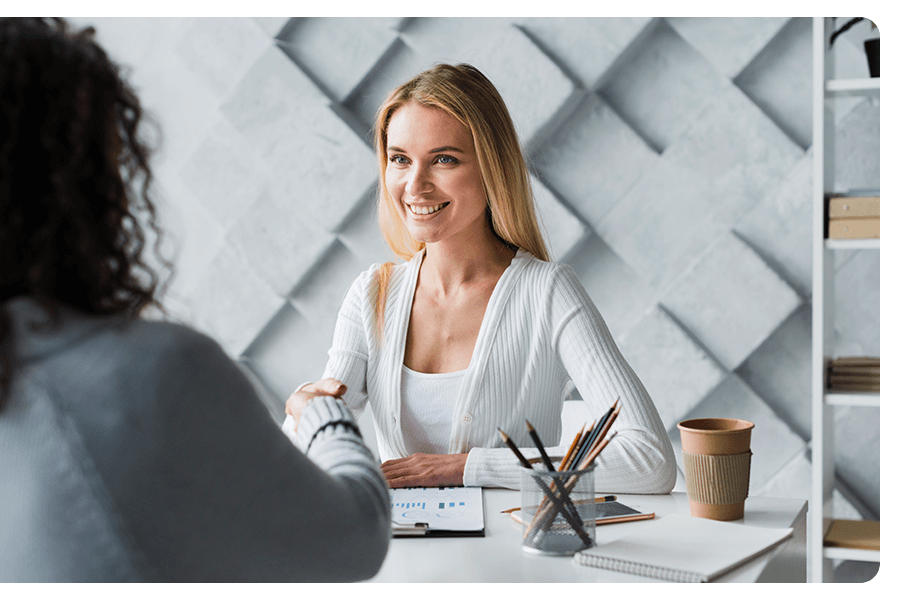 We are invested in your future. Our career coaches work with you to establish professional goals, create a plan, and overcome any obstacles that may be in the way of achieving your professional goals. We are here to support you in every way possible, from resume help and interview prep, to advice on professional goals and career paths.
We seek out top talent from across the world. Our recruiting team here at ADV works with a wide variety of professionals in many different fields. If you're interested in working with us, please do not hesitate to sign up today!
Here at ADV, we focus on using best practices in Project Management, coupled with ITIL industry governance standards, to support organizations in defining and executing their strategy.
At ADV, we're passionate about building the future of consulting. ADV's seasoned consultants bring a wealth of business and IT experience to our clients through collaborative engagement and tangible results. We are committed to creating value for our clients by dramatically reducing complexity in their environment, increasing company agility, and delivering greater innovation.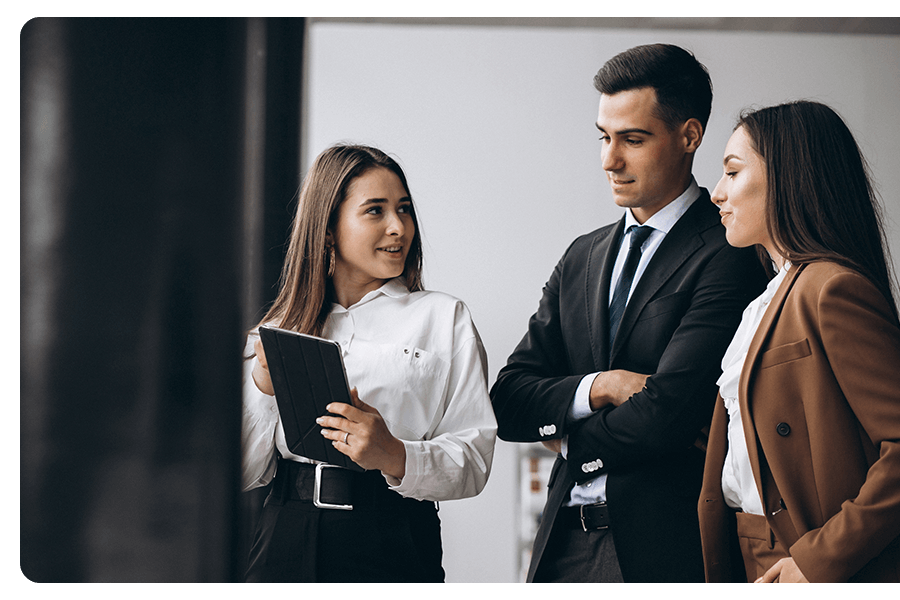 Memberships & Certifications

Reliable
Dependable and well-grounded in consistently meeting client's expectations and needs. Reliability is the pillar on which we have become trusted as advisor to our clients.
Accountability
Accountable to clients for work done and delivered.
Collaborative
Cooperation, teamwork and open communication. Collaboration is about gearing efforts in an alliance and channeling them to ensuring our services meet clients' needs and requirements.
Value Driven Orientation
A culture of high-quality work and continuous process of evaluation and improvement. It is about quality assurance, building trust, and gaining customer satisfaction.
Integrity
Honesty, transparency and trustworthiness are our watchwords. We hold this to a very high esteem in our obligations and transactions.
Our team combined has over 25 years' experience in areas such as Corporate Governance, Strategic Planning, Project Management, and Training.
Certified Industry Instructors

Proven processes that deliver quality products and services that are safe, cost-effective, technically sound, environmentally compliant and delivered in a minimum time frame

99% Success rate for passing exam on the first try

Client Advocates ensuring to put them in the right position and field

Client Relationship through accountability, honesty and collaboration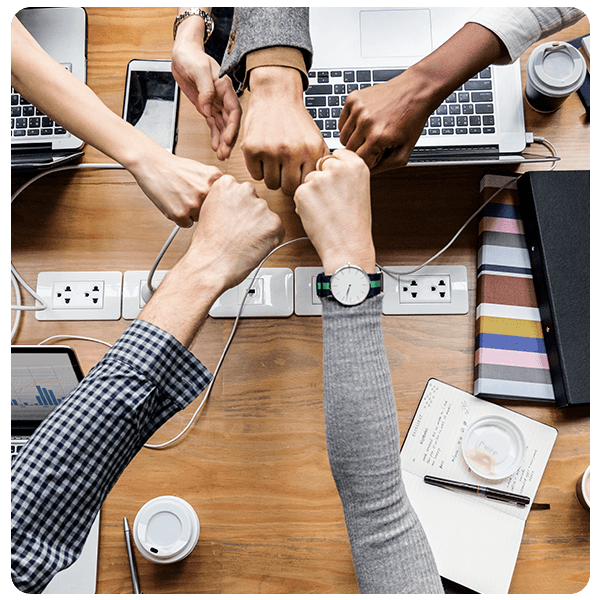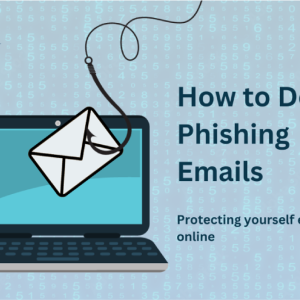 Phishing emails have become increasingly sophisticated, making it essential for individuals and businesses to…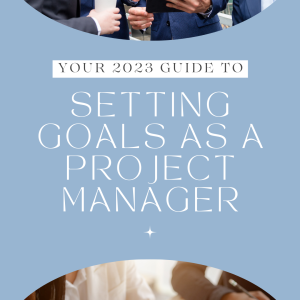 It's February 2023. Have you written your goals for the year? One of the…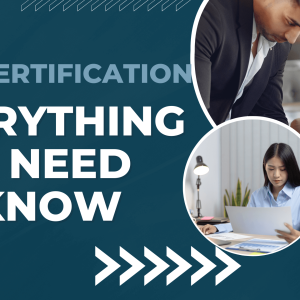 The Project Management Professional (PMP) certification is a widely recognized and highly respected credential…
Subscribe to Our Newsletter!