Project Management Professional (PMP)® Certification Exam Prep Course 2021 Exam
Is an Authorized Training Provider of the Project Management Institute and Certified to Operate by the State Council of Higher Education of VA (SCHEV). We have helped over 500 students receive their PMP® certification. Our student success rate for passing the PMP® exam on their first try is 99%. Our team at ADV Technical Institute is committed to helping you pass the PMP® exam on your first try. We work with you to create individual study habits through our coaching calls and review sessions. Our courses don't end after 35 hours of training.
We stay with you until you PASS! We are so confident that you will pass on your first try that we will pay for your second exam in the event that you don't pass. Our course has been fully updated to match the 2021 PMP Exam.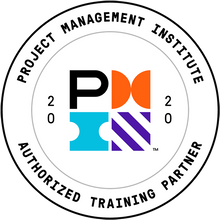 Partner (PMI ATP) 2021 PMI® Authorized Training PMP Exam
As an Authorized Training Partner, we have been reviewed and approved by PMI to teach this course. Our materials are PMI developed and aligns with the 2021 PMP exam. This ensures that when you complete this course not would you be ready to pass your exam, but also that the certificate is valid and recognized by PMI to take your exam.
35 PDU hrs to sit for the exam
Live, online classroom training by top instructors and practitioners
Review Sessions until successful completion of the exam
Digital copy of PMI Authorized Exam Prep materials
Print copy of the PMI Authorized Exam Prep materials
Location: Instructor Led – Virtual Zoom Meeting
Date: Friday, Saturday, Sunday & Monday, Jan 28th – Jan 31st

Location: Instructor Led – Virtual Zoom Meeting
Date: Monday & Wednesday, Feb 1st – March 14th
Location: Instructor Led – Virtual Zoom Meeting
Date: Friday, Saturday, Sunday & Monday, Mar 18th – 21st